Advertising on the radio:
'mental availability'
An important function of  advertising on the radio is to build 'mental availability'. Sounds complicated, but it isn't. It is about what prompts a consumer to purchase a product or service. In addition, it serves to inform the public that a product or service exists. Moreover, that it is available. Consumers are expected to spend more on retail again this year. I order to catch more fish in this growing pond, entrepreneurs need to advertise their goods and services.
"Advertising is totally unnecessary. Unless you want to make money."
In short: it's hard to buy a product or service if one doesn't know about it. That's why advertising on the radio is of great importance. But there are many other ways businesses can advertise. These options include local, regional and national newspapers, magazines, television and online. Nevertheless, due to the '3 R's' of radio advertising and their success, no other medium produces results as effective, and efficient, as radio advertising.
1. Reach
The first "R" is Reach. According to a study by Nielsen, after the actual content of the commercial message itself, reach is the most powerful ad element that can drive sales. Better yet, Reach is more important than brand, recency, or even context. In fact, local and regional radio in particular offers local entrepreneurs the greatest reach among consumers.
2.Recall, or brand recall
The second "R" that affects ad success is Recall. To be effective, advertising must be remembered by consumers. Especially when it comes time to choose which company to make that one purchase from. Local Ad Recall, a research firm that measures advertising effectiveness, found that brand recall was five times higher for companies that advertised on the radio, compared with those that didn't. Next, entrepreneurs who advertise on the radio have a much higher chance of being remembered. In addition, they will be visited more by potential customers, compared with companies that do not advertise on the radio.
Furthermore, consumer insight company Nielsen found similar results. In various business categories, radio advertising improved memory on average by 82%. The companies measured were a health and beauty company, an information technology company, an auto aftermarket retailer, a motorcycle company, and a mobile app company.
3. Return on Investment
The third "R" of advertising success is return-on-investment, ROI. ROI is a measure of the revenue growth a company can expect for every dollar invested in advertising. When radio advertising is executed correctly, it can provide a greater ROI than investing in TV, digital or social media advertising.
In recent years, Nielsen has conducted more than 20 studies to determine how much ROI an entrepreneur can expect from radio advertising. For example, a radio campaign for a men's personal care brand, generated $11.96 in sales for every $1.00 invested in radio advertising. Overall, according to Nielsen, radio advertising produced a very impressive 10x ROI from all studies conducted.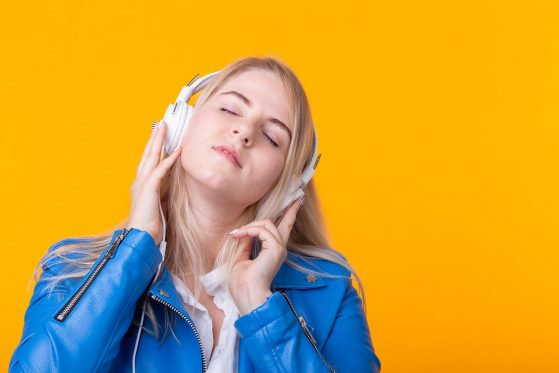 Need help creating radio commercials?
Flex Media Factory supports local, regional and national radio stations with the production of radio ads. But we do the same for companies, clubs, associations and other institutions, that want to advertise on the radio. And therefore need a commercial for that. We are happy to help with our expertise to make the perfect radio ad for your target audience. Think of spoken or sung radio ads, or a combination of these. And yes, radio commercials with famous national people or even international stars are also possible. However, everything depends on your budget. We are happy to look at the many possibilities together with you.
Would you like to know more? Please visit the Flex Commercials page or contact us.